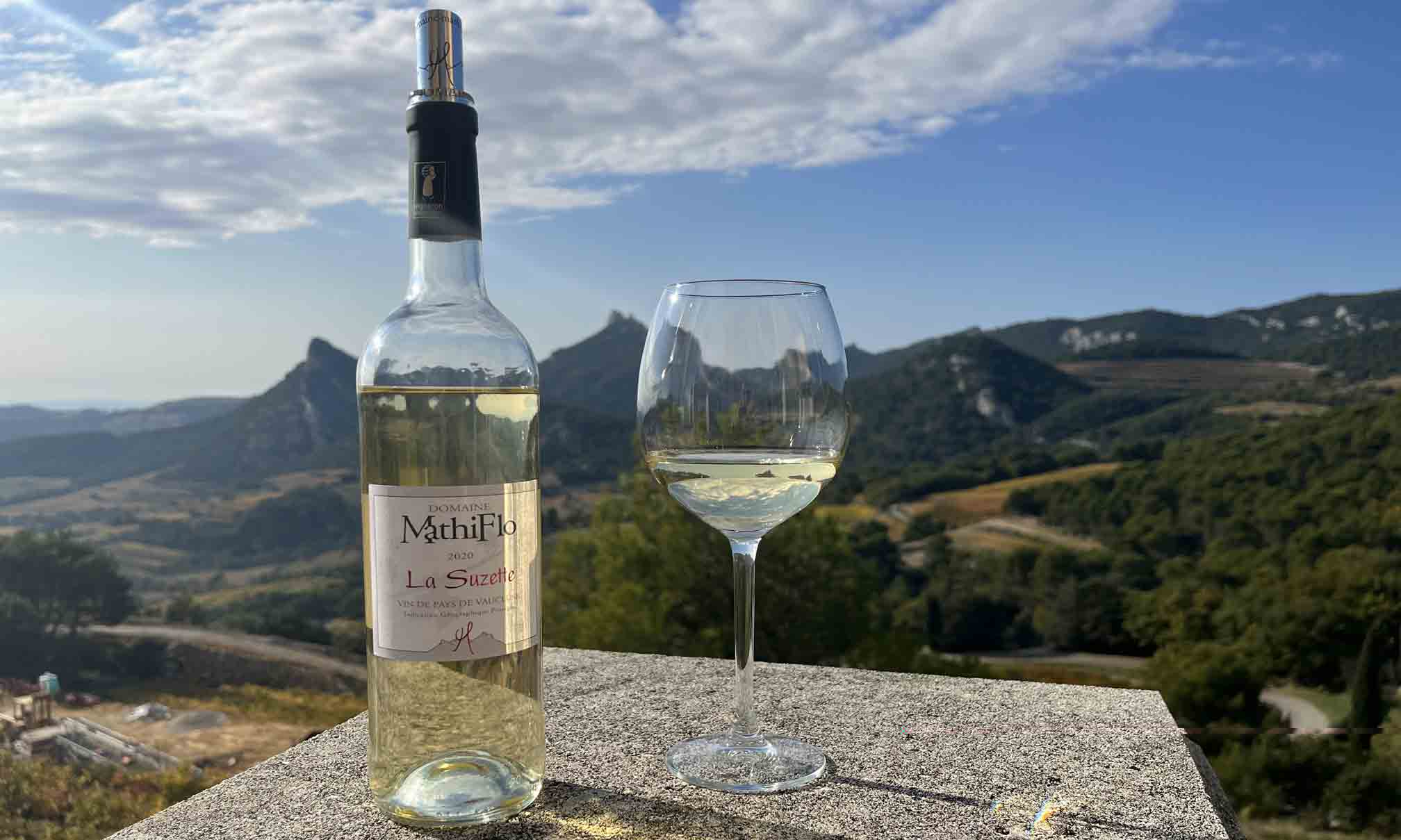 PGI Vaucluse country white wine
Cuvée La Suzette
Grapes varieties:
100% white small muscatet wine grains.
Description :
This wine is made from 100% "Muscat à petits grains"
which gives it a fine aroma.
Location:
Vineyards located in Trias terroir. Vines planted in stony soil.
Terroir :
Argilo-calcareous ground.
Vinification method:
The temperature of fermentation is between 8° et 12°,
thermo wine making regulated in direct pressing.
Manual grape harvest wich allows the selection of the clusters.
Temperature:
Drink very freshly 12°
Food / wine pairing:
Goes well with fish, shellfish, exotic and vegetarian dishes
or can be served as an aperitif.
To contact us or order you can either:
Fill out and send the contact form below
Send us an email directly
Contact us by phone
Come to the wine tasting cellar
To find out about our prices, available vintages or receive an order form, please contact us!
Contact form
Phone
Email
Mathiflo Domain
Contact name
Fabienne Grangeon